Say that ten times fast.
My thanks to Doug and Stephen for including my return to blogging in their TWIOE (This Week in Ontario Educator Blogs) a few weeks ago. I enjoyed listening (and I promise I listened to it all and not just my part!). I love that Doug remembered my colourful language when we met in person years ago! That made me chuckle. I have calmed down since then (actually that's not true). Still doing a little disrupting here and there.
But it was a note at the end about filling in when we lack occasional teachers (aka supply teachers) that you commented on that inspired this blog.
This past week was one of the first weeks since January that I was a Teacher-Librarian and not reassigned to an "open" job.
So, what's it like filling in for occasional teacher jobs that are unfilled a few times per week?
At about 7:25 – 7:35am I get a text from my admin asking me to fill in to a particular class (for an 8:15 start). She has likely been up since 5am trying to figure out the daily logistical puzzle of absences. I know the leg work she has tried to do before having to ask. I am always polite and I always say yes (like I have a choice?). I know my principal has the next puzzle in mind… how to make up all the missed preps.
I follow this up with a few emails – preps that will not be given today, but made up soon… by an occasional teacher. I write to people I have partnering plans with either to reschedule or to do what we had planned on their own. It means cancelling my Levelled Literacy Intervention (LLI groups). Two groups of 4 Grade 1 students that I have been working with all year for 40 minutes each a day. I have missed a lot of sessions with them and that bothers me the most. What other vulnerable students are missing out on what they need because prep teachers (Phys Ed and Music for example), TLs, LSTs, ESL teachers etc. are being reassigned?
And then I head upstairs. In some classes, they still have old desktops computers that take approximately 25 minutes for a new user to sign in to. I cheer when I walk into a class that I can plug my laptop into. Sometimes I have to ask the teacher to give me access to the plans that they have shared with me (access denied!). Occasionally, I get to work with some amazing student teachers too.
Being the Teacher-Librarian, I get a bit of street credit (and even cheers) when I walk in the door. Or, well, more realistically – pick up the kids outside. I have taught most of the Grade 7 and 8 students in Grades 5 and 6, so that is a lot of fun. I think the most terrified I have been was being assigned Kindergarten, even though I was a Kindergarten teacher for 3.5 years… in the early 2000s. A group of energetic boys turned the block centre into a drum kit that day. Nothing a little Advil couldn't fix. Another day, we had a Valentine's Day word hunt that a Kindergarten neighbour supplied. And all I can say about filling-in in Kindergarten is: thank goodness for ECE teachers! Can we please pay them more? Because they are life savers.
I have teaching experience in most grades from K-8. Back in the day when I was an Instructional Coach, I got experience in multiple grade levels too. I am fairly confident and flexible. And I always come out of a teaching day having learned something new from the absent teacher. For example, making groups in Flippity random name picker. Or taking a picture of computer cords arranged to have 2 screens going – one that is on the Smartboard and another to work on.
Because the plans are written for a supply teacher, the day can be dry at times. So, try to spice up the day with fun things: videos, spontaneous read-alouds, stories, games, QDPA, extra time in the Library Learning Commons and art activities.
One day in Grade 6, the teacher left me some Space lessons. We had talked about partnering in Minecraft Education. I texted her… could I get them started today? And I did! Inspired by some articles (Chris Hadfield arguing why space exploration is worth the money and the Canadian Space Agency information on the Lunar Gateway) student imagination was activated and they were hooked.
Off they went to music and I got busy during the preparation period securing the tech we would need for the day, making copies of the research sheets and a few simple slides to get us started. Upon their return, I showed them the Mars Mission video (see Google Site here for all the resources). We made groups. We discussed norms. Then they did their research in the Minecraft World and took off to Mars to begin colonizing and surviving.
That day was the most fun because you know what? I am not an occasional teacher. I am a Teacher-Librarian. I went rogue and you know what? It was an amazing day. So much learning and engagement.
Was the teacher mad? Nope, her plans for the next day were ready to go. And we partnered on the rest of it until she felt comfortable working on her own.
So, filling in is not my #1 pick. I would rather be a Teacher-Librarian. My programs are important. But filling-in and getting to know all of these students better is not bad either. Discovering some hidden talents or interests is my favourite part. It helps me find some "just right" books for them in the LLC later.
For the past month, I have had a student teacher from Windsor who happens to be on our board's emergency supply list. During her placement, she got a week and a half of supply work (paid) and supported by me of course… it has been great experience. There have been a few days where we are both deployed. She even discovered that she enjoys teaching in the Intermediate division!
At the end of the day, I usually update the teacher on the day and what did or did not get done. And off I go… back to my home in the Library Learning Commons.
Where about 6 book exchanges happened without me. And the mess and piles of books greets me. In some ways, I feel like I am doing two jobs – keeping things going in the LLC and being an occasional teacher.
But that is what my Library Club helpers are for. Which of course… is a blog for another day.
I guess that I also know that in a time of need Covid-wise, I was a small part of what kept the system going. I thought that my filling-in days would be done after March break, but it looks like that is not the case with this 6th wave. And so, I persist. I am trying to feel positive, but at times, I will admit that I am frustrated by the situation.
I know we are all tired. Constant change is tiring. What we used to consider normal… is well… gone!
And so I remember: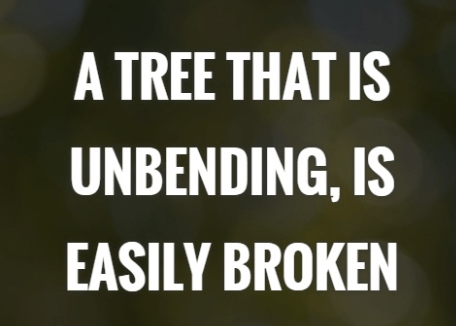 Photo by Agence Olloweb on Unsplash